Writing a will is an important process for anyone who has assets. The issue is that individuals often think that it's not legal to write a simple form of a will without consulting a lawyer. In reality, it's not true.
You can write a will without paying a hefty fee to the lawyers. However, the process needs your full attention; you need to understand what you should add and exclude from the will. Your one mistake can create a big problem in the future.
That's why we're to help you out; we'll answer: can you write a will without a lawyer? Will the court accept it? And if yes, what is the simplest form of a will that you can write? So, let's find out how you can get started with documenting your wish about the inheritance. 
Can I Write A Will Without A Lawyer? Legal Point of View
Yes, writing a will without a lawyer is possible, but there are a few important requirements. First, the will must include all necessary details. Second, you should also fulfill certain criteria to qualify as a legally competent individual capable of creating a will.
Your age must be 18 years old. Anyone who's not 18 can't write a will.
It is important to be of sound mind when creating a will.
Your will should be detailed, with information on who'll inherit and what property.
Lastly, the signature of two witnesses is essential.
If you think you meet every criterion, you must make one important decision about which type of will you want to write. Do you want to use online will-maker tools or write a handwritten will (holographic will)?
Although we suggest you write a will in digital format using a proper template, there's nothing wrong with writing a handwritten will. But before you opt for holographic will, ensure it's legal in your state; if not, you should use digital formats.
What Is The Best Form of Will? The Writing Process
No matter what type of will you're considering, there are some requirements you must follow. The will must be written professionally with all necessary details. For your help, we've devised a brief guide below about what should be added in a simple form of will.
Write Brief Introduction
The will should start with a brief introductory paragraph about you. It's important to add information such as your last will, your correct name as per the ID card, and your current address, including the city and county.
Include Executioner's Name
The next important point is to mention the executioner's name. The executioner is the person who'll handle the inheritance case and make sure it goes to the rightful owner. This person can be your family member, friend, lawyer or anyone you trust and is at least 18 years old.
Details About The Heir
The third part of the will is about who will inherit the assets (Heir). Always remember to be transparent and specific. Write the name of the person and the property you want to give. You can also state that you want to share the property equally among all your kids.
Add Necessary Clauses
You should also add clauses in your will. For instance, you can add who'll inherit the assets if the first nominee dies or what will happen if the organization you want to donate isn't there anymore. These clauses make the will thorough and adaptable.
Details About Debt & Taxes
Don't forget to add details about debt and taxes. This means stating if you owe money and how you want it to be paid. Also, mention what you want to happen with taxes. This helps the people in charge follow your wishes and make things easier.
Signatures & Notary Seal
In the end, it's mandatory to add witnesses' signatures and a notary public seal. Without the signature and seal, the will won't be considered valid. Remember, the number of witnesses depends on your state, so follow the law accordingly.
5 Common Mistakes To Avoid While Drafting Will
Here are the five common mistakes that most individuals make while drafting a will. These minor issues can lead to the point where your will won't be considered relevant. So, read all these points and ensure you don't repeat the same mistakes.
Forgetting Testator Signature: Testator means the person who made the will. It's important to add the testator, which means your signature in the will. Otherwise, it will be considered invalid will.
Failing To Notarize Will: Notarization is the process of attesting a document by a notary (a state-appointed official). If you forget your will to notarize, no court will accept it as a legal document.
Adding Wrong Details of Assets: While writing a will, make sure to add all your asset details correctly. Adding assets that are not yours anymore, or you've already assigned them to any other family member, will lead to confusion.
Beneficiary As An Executioner: Never appoint any family member or anyone as an executioner if you've added them in your will as a beneficiary. If you do that, the executioner will automatically lose the right to be a beneficiary.
Being Not Specific: Be specific about who'll inherit the property. If you have step-children and want to include them, add their names alongside the biological children to avoid confusion.
Conclusion
To sum up, yes, you can write your will without the help of a lawyer. The only requirement is the will must be written according to the law. It must have important parts like a brief introduction, executioner name, beneficiary details, necessary clauses, notary seal and witness signatures. Leaving any one of the important details can lead to serious consequences. This is why we suggest you review your will with a lawyer. For this purpose, you can hire our last will and testament lawyer, they'll make sure everything in the will is according to the law.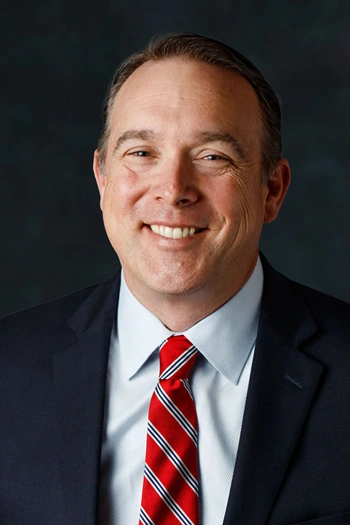 Dustin MacFarlane's primary focus is on Elder Law and protecting families and seniors. He is a Certified Specialist in Estate Planning, Trust, and Probate Law by the State Bar of California Board of Specialization — a rare distinction.
Prior to becoming an attorney, Mr. MacFarlane worked in the Long Term Care industry. After becoming licensed to practice law in January of 2009, Elder Law quickly became his focus. Seeing the need during his former career, Mr. MacFarlane pursued Elder Law as a primary area of practice.