Contesting a will is the right way If you doubt the will's validity or whether it accurately reflects your loved one's intentions. Yes, it's not an easy process, but trust us, the process is worth your money and time.
It's because the legal authorities will listen to your complaint and decide who'll get the inheritance and how much. But before you embark on this journey, know that this process isn't free of cost; instead, it is a lot more expensive than you might think.
Fortunately, we're here to guide you not only about how much does it cost to contest a will but also about who can do it and what's the process of contesting. Let's go down below to find all the answers related to contesting a will.
Who Can Contest A Will? Brief Answer
The first and most important thing you should worry about is whether you're eligible to contest the will or not. A person who's not eligible according to the law of America won't be able to challenge the will in court. Here are the eligible people to contest the will:
Legal Beneficiaries: Anyone mentioned in the will to inherit the assets is called the beneficiary, a person who has every right to contest the will legally. This mostly happens when the beneficiary suspects a big change in the deed.
Blood Relatives: Apart from the beneficiary, individuals who are blood relatives like a spouse, son, daughter, siblings, mother and so forth will be able to contest will.
When & Why To Challenge The Will? 3 Reasons
Know that doubt about the validity of the will isn't the only reason to challenge it. You can also challenge will in a few other scenarios, which we'll discuss below. These points are super valid and set a strong ground for your case.
Tester Credibility: A tester is an individual responsible for creating the will. If you, as a beneficiary, have doubts about the credibility of the tester, you can challenge the deed because of this reason.
Legal Issues: Sometimes, deeds don't meet the laws of the state or the city where you live. For example, the will might not have enough witness's signatures, which allows you to file a lawsuit.
Fraudulent Will: If you think the will is fake, like someone tricked the person or faked the signature, or there are different copies of the will going around, you've got a good reason to challenge it.
How Much Does It Cost To Contest A Will?
Now you know about the eligibility of contesting a will. It's time to move towards another question: the overall cost of this process. Remember, the cost we'll share is an average estimated amount; it can be high or low, depending on your case and lawyer.
According to our research, you need $5,000 to $10,000 or even more, as per the complexity of your case. This cost is for the entire process and includes attorney, filing fee, document creation, and all other extra expenses.
Attorney Charges: The money you pay to your attorney is a significant part of what this will all cost. How much you'll spend depends on who you choose to help you and how well-known they are for dealing with cases like this.
Filing Fees: After hiring an attorney, you've got to pay fees to get your case going in court. The price can be different based on state law, where you live, and what your case is all about.
Notices and Papers: You need to make sure everyone who's part of this legal fight knows about your court case. This means you've to send official notices, which also comes with additional costs.
Potential Costs of Litigation: If your case ends up in court, there might be more expenses. For example, covering the expenses of witnesses or an expert who'll give a professional opinion about certain aspects of the case.
Here's How To Contest A Will? Steps To Follow
Here's the step-by-step guide to contesting a will. Make sure to read everything from beginning to finish to grasp all important points. After reading this, you'll be able to know what to do to contest a will.
1. Gather Evidences
Gathering evidence is an important point, and for this, you don't need a detective. Just find out some important documents, and talk to individuals who can be your witnesses in the court. All of this will make your case stronger in front of the judge.
If you think you don't have time or such evidence or witnesses, relax; there's no need to panic. The attorney will guide you in this matter about where you can get witnesses' and legal documents to win the case.
2. Hire An Attorney
The next step you must take is to hire a good attorney in your state. This is indeed a tough process, given the abundance of attorneys. However, we can help you out here in finding the right attorney for cases related to deeds.
We at CPT (California, Probate and Trust) law firm have experienced attorneys. Our attorneys will listen to your problem and proceed with the case further legally. You can call for free consultation about the case or visit our office.
3. File Petition In Court
You've gathered your evidence and secured a lawyer; the next big step is filing a petition in court. Work with your attorney to create a solid case, lay out all the reasons, provide the proof you have and file the petition.
Ensure the petition goes to the correct court, usually one that handles wills and estates matters in your area. After filing the petition, your case will start, but before this, send notices to everyone involved in the case.
Frequently Asked Questions (FAQs)
What is the most expensive part of litigation?
The most expensive part of the litigation is attorney fees in the USA. They charge a minimum of $100 to $10,000 or more, according to the case. Most lawyers charge a per-hour fee starting from $100 to $500 at most.
How long can you contest a will after death in the USA?
In the USA, you typically have about 120 days from the time a will is admitted for probate to contest it legally. This means that after someone passes away and their will is made official by the court, you have approximately four months to raise objections.
Can a will be changed after death in the US?
No one can change the will after death in the United States. Doing this counts as fraud and illegal activity. The beneficiary of the will can file a lawsuit if you are found guilty, which may result in serious consequences, including jail and legal penalties.
Conclusion
To sum up, you need at least $5,000 to $10,000 to contest a will. The process can be more costly than $10,000 with an expensive attorney, so find the one who can take your case for a reasonable fee.
Besides that, be ready because the case also needs your time along with money. The case may go longer if the other party is also strong, has evidence like you, and doesn't want to solve the issue outside the court.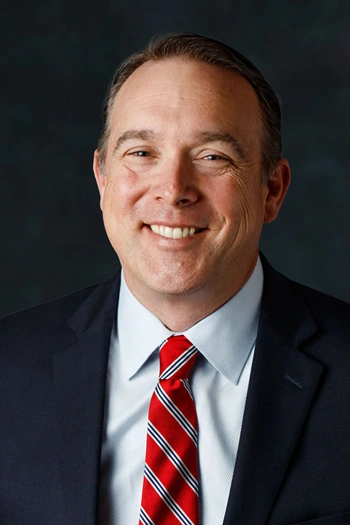 Dustin MacFarlane's primary focus is on Elder Law and protecting families and seniors. He is a Certified Specialist in Estate Planning, Trust, and Probate Law by the State Bar of California Board of Specialization — a rare distinction.
Prior to becoming an attorney, Mr. MacFarlane worked in the Long Term Care industry. After becoming licensed to practice law in January of 2009, Elder Law quickly became his focus. Seeing the need during his former career, Mr. MacFarlane pursued Elder Law as a primary area of practice.