California laws surrounding inheritance are complex, even in situations where there is a comprehensive estate plan. Even if you do not expect it to happen, there is still a chance the heirs to your property could disagree with their inheritance after you're gone. By speaking with an attorney experienced in California inheritance law, you can make a clear plan for how your assets will be managed and distributed, so there is no room for dispute.
At California Probate and Trust, our estate attorneys can develop a customized and effective inheritance plan that meets all your needs.
When you consult with an attorney at California Probate and Trust, we will discuss the details of your assets and how you would like them to be distributed after you've passed away. We will then come up with an inheritance plan to address both your assets and debts. An inheritance plan for liquid assets looks different than one you would use for assets such as property, bonds, and securities. We will evaluate the types of assets you want to give your beneficiaries and ensure they will properly inherit them.
At the same time, we will also consider the financial situations of each of your beneficiaries. This step is important because their life will change, either a little or a lot, when they receive their inheritance. We'll consider their debts you know about and whether they have an estate plan already. Using this knowledge, we can make the necessary arrangements so they receive their inheritance in a manner that is beneficial rather than burdensome.
The team at California Probate and Trust have many years of experience in helping individuals get peace of mind about the future of their assets. The result of our work together is a smart and efficient plan that will properly distribute your beneficiaries' inheritance under California law.
Contact Our California Team Today
Our firm helps high net worth clients with planning and protecting their wealth legally. Our firm has the knowledge you need to handle all matters involving inheritance preparation and/or estate planning under California law. Every situation is different, and our approach is completely personalized and customized to your unique situation and goals for today and the future, for you and your family.
If you need assistance or advice, please contact our professionals to discuss the details of your situation. Call (916) 634-1204 to speak with a member of our team today.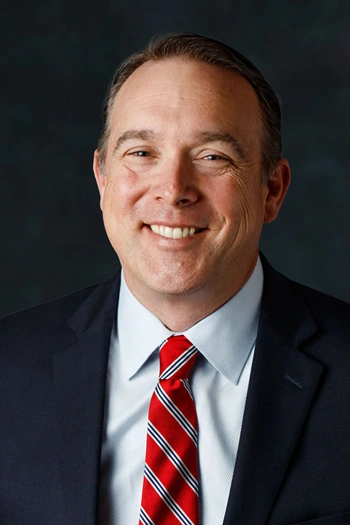 Dustin MacFarlane's primary focus is on Elder Law and protecting families and seniors. He is a Certified Specialist in Estate Planning, Trust, and Probate Law by the State Bar of California Board of Specialization — a rare distinction.
Prior to becoming an attorney, Mr. MacFarlane worked in the Long Term Care industry. After becoming licensed to practice law in January of 2009, Elder Law quickly became his focus. Seeing the need during his former career, Mr. MacFarlane pursued Elder Law as a primary area of practice.